Car rental Croatia
Compare prices on car hire in Croatia from all the major brands and find the best deals. When you book through us, unlimited mileage and insurance are always included in the price given.
Croatia miniguide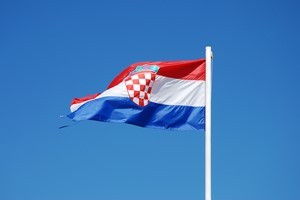 Croatia (approx. 4.5 million inhabitants in 2009) located northwest of the Balkans. A narrow strip of land forming a coastal strip of the Adriatic Sea, where there are several large islands and extensive coastline. Croatia, which until 1991 was part of the Yugoslav Republic, borders or to Bosnia and Herzegovina, Montenegro, Serbia, Hungary and Slovenia .
The climate in Croatia is varied – with a typical Mediterranean climate along the coast, while it is very rainy areas in the mountains further inland. The country's main tourist destination is the seaside resorts along the Adriatic coast.   Otherwise, the country has much beautiful scenery. In addition to the magnificent archipelago, Croatia has a green and fertile inland areas, while areas to the north and west is dominated by the Dinaric Alps.
The capital of Croatia, Zagreb – which has a range of cultural and historical sites to show off – has approx. 780,000 inhabitants. It is located in the middle of the country. Other major cities include first and foremost on the coast, with Rijeka, Split and Dubrovnik is the most famous.
The largest airport – Pleso International Airport – located at the capital Zagreb .Otherwise, there are also major airports with international traffic including in Dubrovnik and Split .
Car-hire.net offers car rentals throughout Croatia including tourist towns of Dubrovnik, Split and Rijeka. Try our user-friendly search engine and book car hire in 3 easy steps.